Francis Ow's 60-degree unit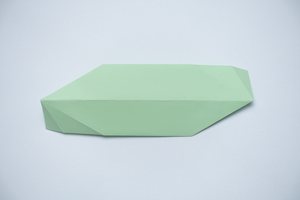 Francis Ow's 60-degree unit is one of the first versatile edge units and can be used for a number of geometric shapes. With minor modification, similar units with another vertex angle can be created.
I have used slightly modified versions of this unit on several occasions in order to create models with significantly different structure than the original allows (e.g. dodecahedron and icosahedron).