Menger Sponge, level 1½ (Penultimate unit)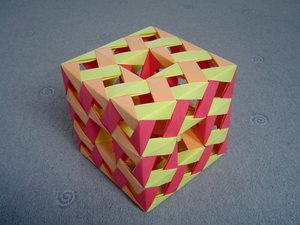 Thanks to the modules' shape and the holes created in the spaces between them, this model looks almost like a level 2 Menger sponge even though it is actually only level 1. Compare with a version from StEM modules where the effect is even more pronounced.
The last picture was taken in 2021 while others were taken in 2004, and it clearly shows how the colors on cheap note block paper have faded over the years.