Workshop at Orifold Creasing Together 2022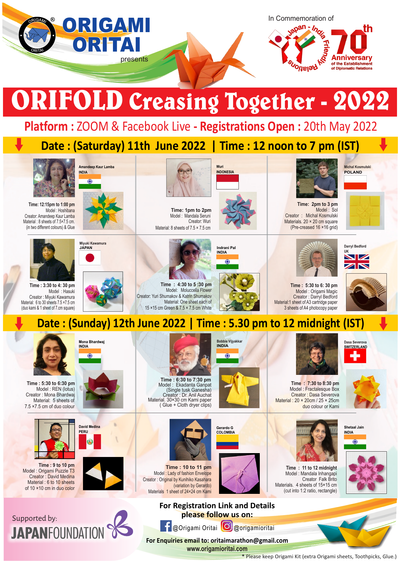 This Saturday, June 11th 2022, I will be teaching my Sol variant of Rosette tessellation at the online Orifold Creasing Together 2022 event organized by Origami Oritai of India. There will be a number of other interesting workshops from teacher all over the world as well. My workshop is scheduled for 2 p.m. IST (10:30 CEST) on Saturday, June 11th, 2022.
To join the workshop, please fill out the registration form.