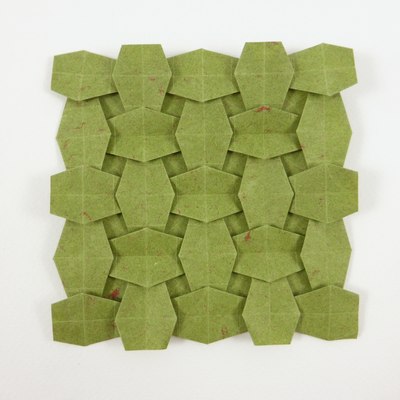 In Origami Pass app
Instructions for this model (CP and phototutorial) are available via Origami Pass.
In print
A CP was published in 15th Bulletin of Polish Origami Society, page 80. Another place you can find it is the Origami Box of the Ultimate Origami Convention 2016.
This tessellation was also independently designed by Ilan Garibi, and you can find instructions in his book Origami Tessellations for Everyone 2, on page 104 (under the name Flambuginous).