Nicolas Terry Tissue Foil Review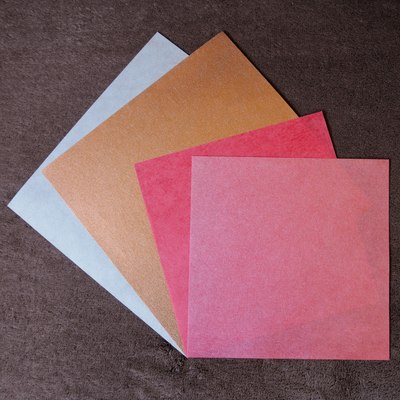 Nicolas Terry Tissue Foil is a special type of paper sold only by Origami Shop. It resembles standard tissue foil in that it contains a metallic layer, but this layer is sprayed onto the paper rather than glued onto sheets. After first use of this paper, I published my first impressions, but it took me a while (and a number of various models, some not published yet) to understand this paper well enough to publish a full review. But, finally, here it is.
In Origami Shop, this paper is labeled simply Tissue-Foil, but this name can be confusing since standard tissue foil is quite different and consists of two sheets glued together. In his review in The Fold, Ilan Garibi called this paper Nicolas Terry Tissue Foil, so this is the name I will be using as well. Since this form of the name is rather long, I will sometimes abbreviate it to NTTF.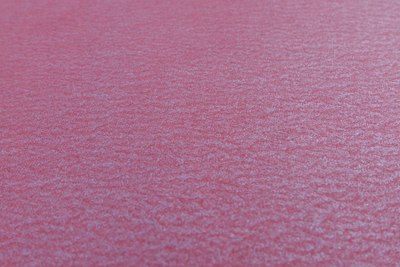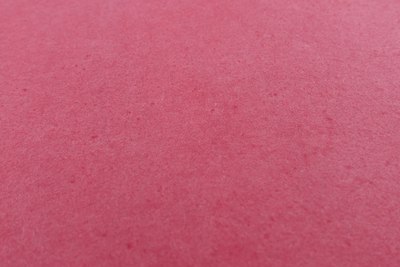 NTTF's appearance is quite striking, and differs a lot between the paper's two sides. One side is metallic and shiny while the other resembles standard tissue paper. I suppose the metallic side is supposed to be the front since it certainly is quite unique and visually appealing. The glittery metallic particles do not cover the surface uniformly, but instead there is a pattern consisting of waves of higher and lower density of metallic particles. Similar to stripes on Kraft paper (but not as clearly visible), this pattern makes it possible to tell two perpendicular directions apart. Metallic side is also a bit rough, like fine sandpaper. On the tissue side, you can see individual fibers if you look closely. Over time, I have come to appreciate the back (tissue) side more and more. The shiny front is a bit too glittery for my taste and distracts from the model's structure. Its shiny surface also makes it difficult to photograph. My main complaint against the looks of the back side is that it is very plain: just simple tissue of uniform color. Some sheets had a few grains of random color standing out from the background.
Nicolas Terry Tissue Foil is available in multiple colors, of which I have folded: black, brown, copper, blue, red, and yellow. Apart from one side being glossy and the other one matte, for some colors, the two sides are of similar, but not quite identical color. For other colors, only the luster differs. This makes the paper suitable for color-change models if you do not need high contrast between the colors. The funny thing about colors is, sheets of different colors seem to have somewhat different folding properties. I'm not sure if this is a result of different manufacturing process, or just different colors I got were produced at different times, and differ due to coming from different batches. For example, the copper-colored sheet seemed less stiff than the blue one. Also, when precreasing the copper sheet, I found some fine metallic dust on my bone folder, and noticed that the metallic layer came off on the creases, while other colors did not exhibit such an effect. Despite differences, major traits are the same for all colors, so the description below is valid regardless of color, with perhaps only the intensity of some traits varying a little.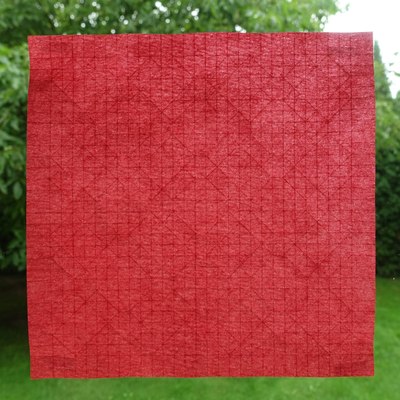 Now, for folding properties. NTTF is thin, but not quite as thin as I expected after reading its description online. I accidentally tore one sheet along a precreased line, which suggests it's just OK, but not very strong. However, the paper is very stiff. Thinness and stiffness combined allow for very precise precreasing and folding, making it a good choice for geometric models. Creases are sharp, and narrow on both sides of the paper. For the lighter colors, you can see creases well in back-light. Reversing the creases went well. Thanks to the paper's thinness, I was able to fold small details easily. The sheet did not deform even after a lot of precreasing, and preserved its geometry very well. There is a difference in resistance when folding with and against the grain, and bending resistance is quite large for such thin paper, but overall, among machine-made papers, this is one of those that allowed me the most precise precreasing.
Collapsing also went smoothly. Since the paper is stiff, everything just fell into place easily. I was positively surprised by how well squashing worked: squashed surfaces were smooth and only rarely did I need to fix some small area near the corners. I feared the stiffness combined with the difference in properties along and perpendicular to the grain would make squashing difficult, but it did not. An additional bonus, for flat tessellations at least, is that thanks to the metallic layer, this paper has very good memory. Folded creases stay folded, and while thicker and more springy papers such as Tant usually require me to flatten the tessellation after folding, with NTTF the model was practically completely flat without any additional steps. On top of that, the combination of thinness and allowing precise precreasing showed after collapsing the models I folded: layers came together very precisely, holes at the back of closed twists were very small, etc.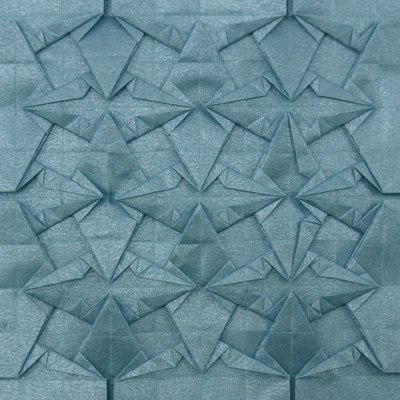 This paper is very interesting, and I think it is one which can provoke extreme opinions from folders. You can recognize it's not average even by the time it took me to prepare this review. Usually, I can form an opinion about a type of paper after folding one or two moderately complex models, but here I needed multiple to come to a conclusion. Among machine-made papers, this one has allowed me some of the most precise precreasing, and it is very stiff, making the collapse easy and precise as well. Its folding properties are very good, at least for tessellations, since this is what I have used it for most. On the other hand, I have mixed feelings about its looks: the metallic side is fun to look at once or twice, but in the long run I have come to prefer the matte, tissue side, which I find nicer, but a little boring. This is probably a matter of taste, though. One way or another, Nicolas Terry Tissue Foil is certainly a type of paper worth considering, even for its great folding properties alone. As for looks, I wonder if it would be possible to produce an NTTF variant using thin Washi or some other nicer-looking paper for the tissue component?
You can find examples of models I folded using this paper at my NTTF paper-type page.