A Tribute to Artur Biernacki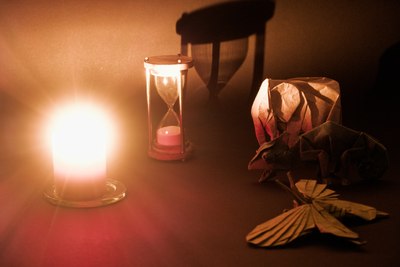 Artur Biernacki, one of the most notable Polish origami creators, unexpectedly died on June 8th, 2023, at the young age of 44. He is survived by his wife and their son. Artur created mostly figurative origami models, but also liked to fold complex models by other designers. At conventions, he usually held the most advanced workshops, sometimes in addition to the official schedule. He was always full of energy and humor. May he rest in peace.
The models shown here: Elephant, Chameleon and Butterfly, were designed and folded by Artur, while the arrangement and photograph are mine. A few years ago, we planned an origami exhibition with models by various authors. Artur sent me some models but in the end the exhibition did not take place. When I wanted to return the models, he insisted I keep them. Now they are not only beautiful origami sculptures but also a memory of their creator.