Paperweight in the Shape of an Origami Elephant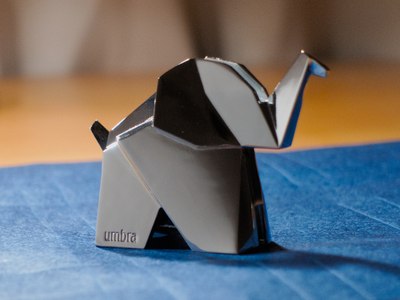 A few years ago, I bought the pictured object, which is in the shape of an origami elephant, and have been using it as a paperweight. Produced by Umbra, it has a chrome finish, and was originally designed as a stand for rings and other jewelry.
The design bears a very strong resemblance to Fumiaki Kawahata's Baby Elephant which made me wonder whether the producers got in touch with the designer in order to get his permission to use his model.