Workshop with Origami Mitra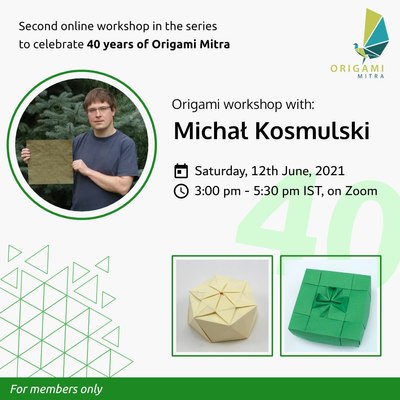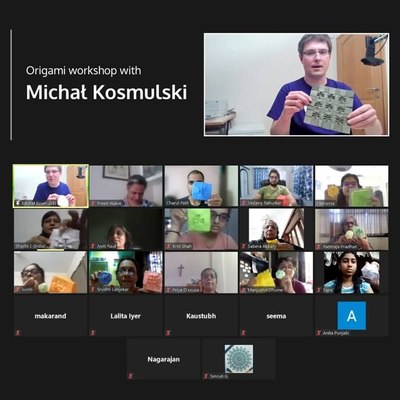 Origami Mitra is a group of origami enthusiasts, based in Mumbai and Pune, India. This Saturday, June 12th, 2021, I will conduct a workshop, one in a series organized to celebrate the group's 40th anniversary. We will fold two models: Box with Lucky Star (Simplified) and Shamrock 1.1 Box. It's going to be a long but hopefully interesting workshop.
Update: added a screenshot from the meeting. Thank you everyone!