Coloring Paper with Inkjet Printer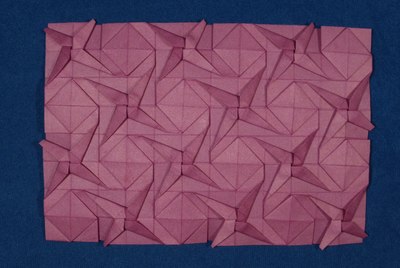 When folding Stars and Squares, I decided to try coloring Elephant Hide paper by just printing it over with a uniform color using an inkjet printer. This method worked quite well and there wasn't even that much smearing (I attribute this to good properties of Elephant Hide). If you plan to use this method yourself, beware of two things:
Most printers can not print over the whole area of the sheet: a margin will be left over, which you have to cut away.
This method depletes your ink very fast, so it can become quite expensive. On the other hand if you have a multi-colored cartridge with just one color used up, it's probably useless for normal color prints, but you can still use the remaining inks if you pick the right color.