Workshop at World Origami Days 2020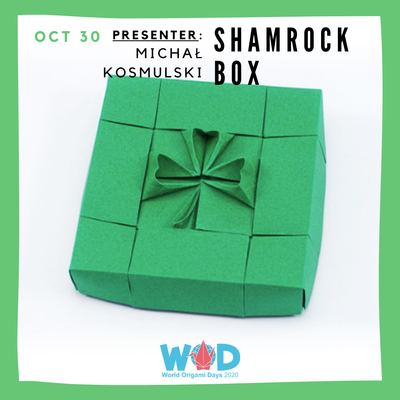 I will be teaching my Shamrock 1.1 Box in less than two weeks during the World Origami Days event organized by OrigamiUSA. While this model has a "complex" difficulty rating, we will start by folding a simplified version which is "intermediate" difficulty. This model features a tessellation molecule but at the same time it's more or less figurative and there is even some room for shaping. Apart from just folding the models, we'll also discuss shaping and the Flagstone Paneling technique.
The workshop will take place online, on Friday, October 30th, 8:00 p.m. EDT (Saturday, October 31st, 1:00 a.m. CET).