Contemporary Origami at Embassy of Japan in Poland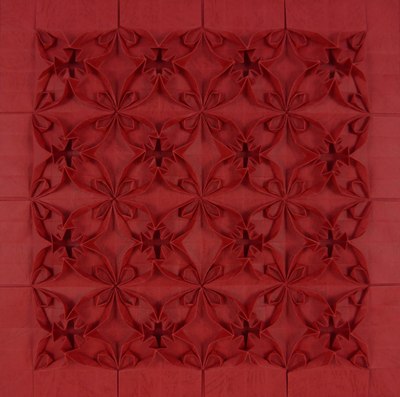 Wspólnie z Ambasadą Japonii w Polsce zapraszam na prezentację p.t. "Współczesne origami" oraz towarzyszące jej warsztaty, podczas których złożymy modele zaprojektowane przeze mnie specjalnie jako ilustracja tematów omawianych podczas prezentacji. Origami to obecnie dynamicznie rozwijająca się dziedzina twórczości i niezwykłe modele, znacznie różniące się od prostych zabawek z papieru jakie znamy z dzieciństwa. Pokażemy różnorodność uprawianych współcześnie stylów origami, związki tej sztuki z matematyką i zastosowanie komputerów do projektowania niektórych modeli.
Adres: Wydział Informacji i Kultury Ambasady Japonii w Polsce, Al. Ujazdowskie 51, Warszawa
Data: 7.08.2019, godz. 17:30-19:30
Wstęp wolny po wcześniejszej rejestracji pod adresem
Together with the Embassy of Japan in Poland, I invite you to my presentation "Contemporary Origami" (in Polish; original title "Współczesne origami") and accompanying workshops, during which we will fold models I designed in order to illustrate the topics discussed during the presentation. Origami is developing quickly, and the incredible models created today differ a lot from the simple paper toys most of us know from childhood. We will show the diversity of contemporary origami styles, the relation between art and mathematics, and how computers help in designing some models.