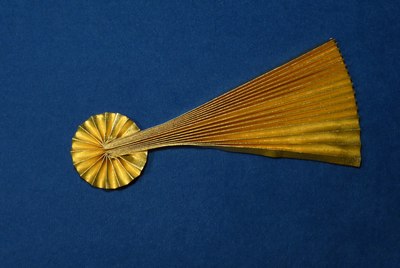 Folding this model is about as simple as it gets:
Start with a square or rectangular piece of paper. Pleat into 32-nds (if you're in a lazy mood, division into 16 works, too).
Make a guess and grasp the accordion-pleated paper near one of the ends. Fan out the pleats to form the comet's head.
Wet folding will be required for most papers to ensure the radial pleats of the head stay in place.