Golden River / Leather Paper Review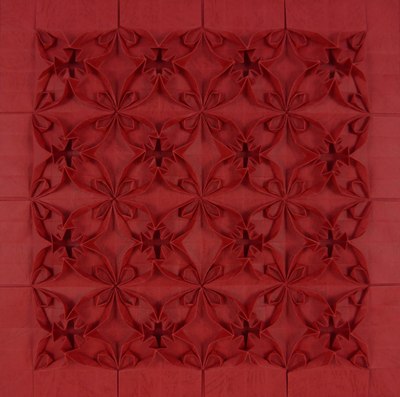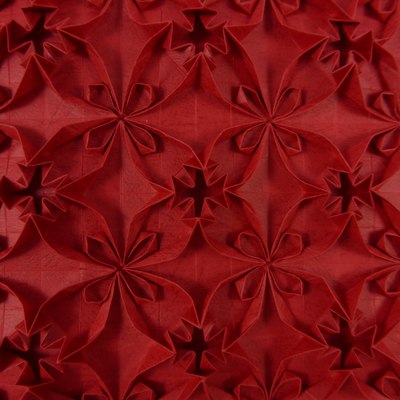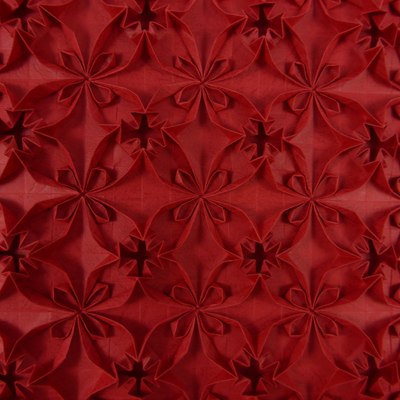 Folding Two-in-One Flower Tessellation was an opportunity to test a sheet of Golden River (a.k.a. Leather) paper. At first, thought the sheet I was using was Rhinoceros Hide paper which caused me some confusion, but later I realized my mistake since my observations were not consistent with other reviews.
So, in the end this review pertains to Golden River Leather paper. I really liked folding a tessellation with it. The paper is a bit glossy which made taking a picture without any reflections hard, but in real life it looks beautiful. Folding was also pleasant, and my feeling is this paper allowed me to fold finer details than Elephant Hide would at the same grid size as it felt considerably thinner. While I still thought this was Rhino Hide paper, I saw a contrast with the data presented in Ilan Garibi's review which suggests Rhino Hide should be thicker than Elephant Hide - knowing that it was actually Golden River, I find my results consistent with Ilan's review.